Hair Damage Compensation
Added: 2009-05-25 15:13:04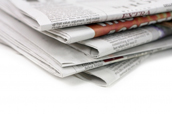 Hair Damage
Head trauma like chemical, severe damage from a blunt object, and over-exposure to extreme low temperatures run the risk of total and permanent hair loss.
The amount of compensation you might receive with a hair damage injury depends on the extent of the injury.
If there was a defective permanent waving or tinting where the effects are dermatitis or tingling burning of the scalp which causes dry, the amount of compensation will be in the region of £4,100 to £5,900.
The hair may break or fall out and in a result to lead to depression and loss of confidence. A cause hair loss can be also a stress. It'll usually start a few months after a stress-event and will last a couple of months, depending on the impact of the stress-event.
When the hair injuries are less intense included cases where the hair has been pulled out leaving bald patches, hair damage could fetch in the region of £1,900 to £3,900.