Do you know the timeframes when bringing a claim for your accident / injuries in Ireland?
Added: 2010-04-02 14:24:33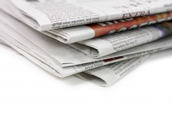 Paul W. Tracey, Solicitors, a Dublin City-based Law Firm, are becoming increasingly concerned about the number of Accident cases coming across their desks where clients did not know that they only have two years to bring an injury claim. So this Dublin City-based firm have set out below the answers to questions frequently asked:
I did not know that I only had two years to bring a case!
This is a common statement that we have from clients when they first come in for advice, you may only take a case for your injuries where the date of the injury or the date of the actual knowledge of the injury occurred within 2 years of submitting the matter to the injuries board. If you do not submit the case to the injuries board within the two year period your entitlement to commence a case could cease.
What Should you do?
It is vital that if you are considering taking a personal injury case that you contact your Solicitor as soon as possible after the accident; the information that your Solicitor will require is; the date of the accident, the name and address of the third party, the details of your doctor.
But you have returned home?
We at Paul W Tracey Solicitors have found that we are receiving more and more calls from people who have returned to their home country and did not realise that there is a time limit for commencing a claims. We can still take instructions from you in regard to the accident and pursue the matter on your behalf even if you are not in Ireland.
You have no medical report?
The difficulty with the two year period is if you leave it to the end of the two year period; a medical report is required when submitting your case and it can take up to three months to obtain a report.
Can you extend the Time?
In certain circumstances there is provision to extend the time of the two year period, if a person was under eighteen years of age at the time of the accident that person has two years from their eighteenth birthday in order to take a case, a parent or guardian can take a case on a childs behalf before the child reaches 18, in the event of a successful case for a child the money is held by the Courts until the child reaches 18.
If knowledge of your injury occurs after the accident, then the two years will commence from the date of knowledge.
Another exemption arises if a person was suffering from a mental disability to such an extent that they were unable to take a case within the initial two year period, once a psychologist can provide a report to state that the person was so suffering it could enable a person to get over this problem.
But my employer has gone bust?
We have found that a lot of clients who may have worked in the construction industry and have been injured have refrained from taking cases as their former employer has gone into liquidation or been made bankrupt due to the current climate. I n most cases there would have been a policy of insurance in place during the time of your employment and the insurance company may provide cover for the accident.
If you have any queries regarding any of these issues please do not hesitate to contact Paul W Tracey Solicitors on 00353 1 874 56 56, we would be delighted to assist you.