Accident at work in UK
Added: 2011-03-18 11:05:40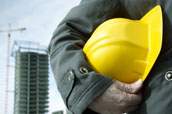 Accidents at work are all too common and often lead to significant injuries and losses which can have major detrimental effects on your life and livelihood. Many people are worried and apprehensive about making claims for personal injury and losses against their employers for a number of reasons. The main reasons being job security closely followed by the fear of having to pay huge costs to solicitors to deal with a claim. Both of these concerns however are unfounded and the reasons why are easily explained.
Making a claim for personal injury as a result of a work accident is in fact very easy and will not affect your job security in any way. In fact it is against the law for an employer to penalise you for doing so and solicitors now will work on your claim on a No Win No Fee basis. This means that they will not charge you for making the claim if they are unsuccessful with the same, an After the Event Insurance policy is often purchased by the solicitors on your behalf to cover your costs should you fail to win the claim. This is free of charge to you and the premium is deferred to the conclusion of the claim. However when the solicitors do go onto win your claim they will recover their costs of dealing with the claim and the cost of the After the Event Insurance from the other parties insurers. This will mean you should receive 100% of your compensation. When selecting a solicitor to deal with your Work Accident claim it is important to take the following into consideration:
Selecting your solicitors
Your solicitor will be the person representing you whilst dealing with your claim for personal injury. It is therefore important that you ensure that you are comfortable that the solicitor you choose has the appropriate experience in dealing with claims such as your own. Work Accidents often take place involving complicated circumstances revolving around machinery, complex systems of work and tasks which are often difficult to explain. Ensure that when you are selecting your solicitors that they understand the circumstances of your accident and provide you with their advice as to how they think they will approach the matter and on what basis they will present your claim.
In dealing with Work Accident claims solicitors will seek to establish breaches of regulations that they feel have occurred in the lead up to your accident and which caused the same to take place. When explaining your accident to the solicitors make sure you give them all of the facts to be able to quickly establish the same, for example:
What exactly caused the accident? Were you trained in the task you were undertaking at the time? Was the accident reported in the accident book? Did anything change in how the task you undertaking at the time of the accident was done? Were their witnesses?
Try not to ramble on about issues that did not have any effect on the accident and most certainly do not place blame on yourself. A significant number of claims simply do not proceed as when ask victims state that they were at fault for the accident. Often this is not the case and indeed the only reason the victim of the accident at work says this is due to the fact that their employers said that this was the case. Why did they say this? To protect themselves from a claim that's all!
Fees and Costs
Ensure that the solicitors you choose will NOT charge you a penny for dealing with your work accident claim. No Win No Fee really does mean that you do not pay anything whether you win or lose, all costs of dealing with your claim will be initially borne by your solicitors, they should not ask you for a single penny. Anyone that does please keep looking! Upon conclusion of your claim whether you win or lose the costs of dealing with the same will be dealt with accordingly by your solicitors. This is either by recovering them from your opponent's insurers when you are successful with your claim or by claiming them from the After the Event insurance policy they would have taken out at the beginning of your claim.
100% Compensation
Make sure that no fees or costs will be deducted from your compensation. You are entitled to 100% of whatever is recovered on your behalf.
Claims Management Companies
Don't be afraid to use a Claims Management Company in the process of selecting your solicitors. They normally have a range of panel solicitors and will always place your claim where they are confident that the solicitors have the ability to handle the same. Solicitors on their panels will have to pay them to for the privilege of dealing with your claim. This means that they are firstly confident they can win it for you and secondly they will work very hard for you to recover their own expenses.
Should you require further information why not consider this forum further and ask a question and one of our experts will be able to answer the same.
Author : Matthew Waterfield INJURY LAWYERS UK LTD