Arm Injuries Compensation
Added: 2009-05-25 14:45:37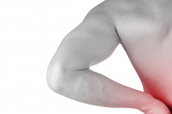 Any injury or trauma that affects the arm. Sprains, strains and fractures are the most common types of acute arm injuries.Minor arm injuries are common. Symptoms often develop from daily wear and tear, overuse, or an injury. Arm injuries can caused by both work and sport, hobbies.
Severe Arm Injury
In case when arm injuries are severe, there has been an amputation, will bring in compensation damages of around £48,700 to £67,500. A serious brachial plexus injury is one example.
Moderate Arm Injuries
Less severe serious arm damage injuries, which are serious enough to caused permanent or disability could bring in compensation damages of around £19,750 to £30,100.
Minor Arm Injuries
Minor arm injuries are common and are caused by normal everyday wear and tear or overuse. More less arm injury where there will have been significant disabilities but it's possibility a substantial degree of recovery will have taken place or should take place, the amount of compensation could be in the region of £8,000 to £17,900.
When the fracture is simply and a speed recuperation the injured person could result in a compensation award of £2,900 to £9,100. A quantity of compensation depends on fast recovery, or a result in modest continuing disability or deformity.